Review: the best theory test practice apps
When it comes to passing your theory test, you're in complete control. Unlike in your practical driving test (where anything can happen), you know exactly what's coming and all you have to do is practise enough. You even get to sit down and take your time, in a nice quiet room.
I do advise getting the DVSA book but if you're out and about most of the time, you can't beat a theory test app for quick practice. However, there are a LOT of apps - free and not free. How do you pick?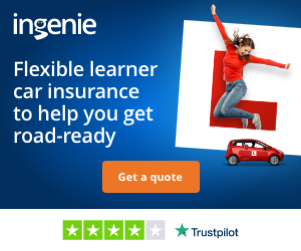 Sure, there are reviews in the app store, but when it comes to something as important as practising the theory test questions, you need more to go on than 'This app is gud'. So, martyr that I am, I decided to test a few out.
What I'm looking for:
The latest theory test question set
How close it is to the real theory test
How realistic the hazard perception is
How easy it is to use
How much it costs
I'll warn you now: the free theory test apps are not worth the space on your phone. Even if they have the right questions, they'll be a limited set so you buy the full app.
ALL the licenced revision questions from the DVSA - the people who set the tests

What I thought

Kinda wish I'd had this app when I was revising my theory test. Why didn't I spend £4.99 on this app? It would have been so much better than waiting until 8pm every night to plague my boyfriend with arguments about whether the DVSA theory test book is wrong... it's not.

It is just like the actual theory test (skinnied down for mobile) and does fancy stuff like tracking how you're improving with each mock test you do.

Among other awards, this app was named Apple's No.1 paid iPhone app of 2018. It also gets an imaginary award I'll call 'ingenie Best Theory Test App 2019' from us.

Features:

Multiple choice DVSA questions
Mock tests and quizzes
Interactive case study questions
Official DVSA explanations
85 interactive Hazard Perception clips
Customisation that lets you go over your weaker areas
Progress monitor
Free support

| Price | OS | ingenie rating | Best feature |
| --- | --- | --- | --- |
| £4.99 | iOS and Android | ★★★★✩ | Customisable question set |

Official DVSA Complete Theory Test Kit
The ONLY OFFICIAL Driver and Vehicle Standards Agency (DVSA) app for the car theory and hazard perception test. Written by DVSA - the people who set the tests.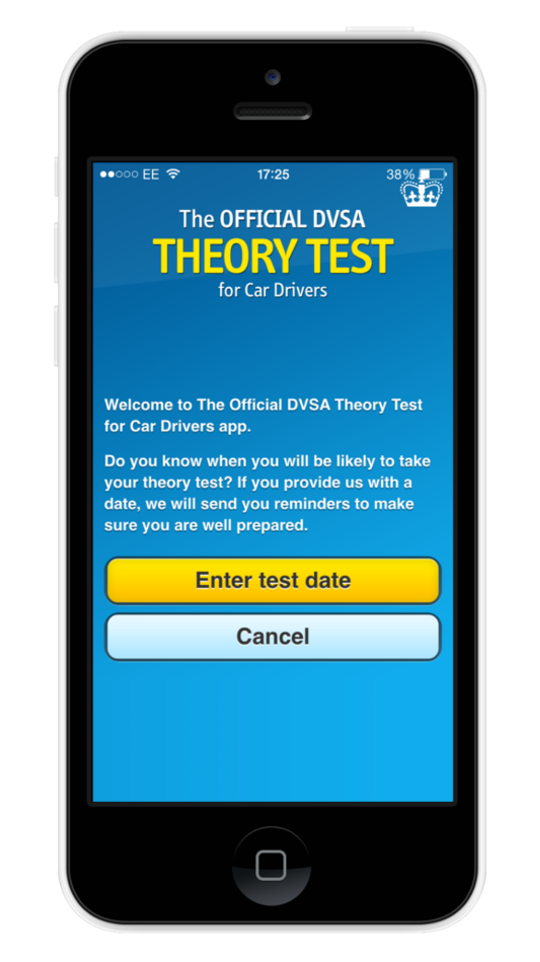 What I thought
It may be a considerable price compared to some of the other apps out there but when you consider that the cost of failing your theory test is £25, it seems like a fair price if it works.
The major bonus of this theory test app is that it's got hazard perception built in. It's also the OFFICIAL (official, OK? They really want you to know it's official.) DVSA theory test app, so you can't get much closer than that to the real thing.
I like how it works (the hazard perception is spot on) and it's very thorough. Thumbs up from ingenie.
Features:
Official multiple choice questions
Mock tests
Interactive case study questions
Official DVSA explanations
Hazard perception
Test date reminder
Progress monitor
Highway Code
Extra study guides
| Price | OS | ingenie rating | Best feature |
| --- | --- | --- | --- |
| £4.99 | iOS and Android | ★★★★✩ | Hazard perception |
Updated:24/03/2021

---
Chelsey loves her convertible... a resident poser at ingenie. She had 5 driving instructors overall and during her practical test there was a hail storm! She still passed though - a stroke of luck or attempted sabotage from the driving gods? You decide.