Happy 10th Birthday ingenie!

Happy Birthday to us, Happy Birthday to us, Happy Birthday to ingenieeeee…ok you get the idea!
If you haven't joined in any of our 10 week birthday countdown, then it might be news to you that we've just turned the big 1 0!
On the 26th September 2011 ingenie quoted their first black box car insurance policy and the first ingenie policy was sold just a few weeks later. From a tiny start-up in a small converted stable to one of the main black box car insurers out there (still in a converted stable mind you - just a bit of a bigger one!)
It's definitely not possible to recap 10 years in one blog, so let's just take a look at a few impressive ingenie facts and stats, which pretty much speak for themselves.
A decade of discounts
If you didn't know that ingenie are rather unique in offering up to 21% of what you paid for your car insurance back if you drive like a superstar – then really, where have you been for the last 10 years! A nice incentive to drive well and hopefully do our part to help keep roads a little safer for everyone.
And you don't have to drive like a total robot to earn good driving discounts, in fact, 7/10 of our drivers earn money back at their price reviews. This works out that over the past decade ingenie have given good drivers over £12.5 million in discounts. Ok, a little louder for those in the back.
ingenie has given over £12.5 million in good driving discounts
Woop, go us! And you, of course. Our good drivers are the real MVP's here.
We wheely love you to the moon and back (3558 times!)
Bear with me on this one, it's 238,855 miles to the moon, so to the moon and back is 477,710 miles. Last time we checked ingenie drivers have clocked up over 1.7 billion miles in the last 10 years. That's enough miles to drive you to the moon and back 3558 times (told you it would make sense eventually!) In other words, a freakin' long way.
There really is no car insurance business without our drivers and we try to remember that here at ingenie. Although we realise we have such a kick-ass team at work behind the scenes and some kick-ass technology too, what's allowed ingenie to stick around and go from strength to strength is you - our drivers.
Believe it or not, you're at the heart of everything we do #ingeniefamily.
Follow the leader
Is it possible to build a community of drivers who buy car insurance once a year but want to check in with you and make their car insurance company a part of their everyday lives? Yes, it is. Because we do that!
We have a Facebook, Twitter and Instagram community of over 50,000 followers, a Young Driver's Guide (you don't have to be young to find it extremely interesting btw) of over 250 articles that cover day one of the learning to drive journey, to what to expect once you pass, and all the practical driving tips you could ask for.
And we're also here for when things don't go to plan, our Facebook group It's Ok 2 Fail has over 800 members, with their help we've built a really positive online space where a friendly ear is only a few clicks away.
This is probably the best time to mention where you can follow along with all the fun stuff that's going on at ingenie. Just click the social links above to get involved - our next giveaway or competition is never too far away as we always look for ways to give back to our social community.
To ingenie and beyond
So as we raise a glass (non-alcoholic if you're driving of course) to the past 10 years, let's also take a moment to look to the future. Well obviously we can't give too much away, you never know who's reading. So I might just leave this to our guru of all things tech Owen Bennett, who joined ingenie over 9 years ago:
"Telematics and technology has advanced greatly in the last 10 years. Black boxes are getting smaller and lots of them our drivers can fit themselves in just a few seconds. Data processing is faster and what our drivers expect and understand is much higher. So we've spent a long time developing our telematics platform, running complex algorithms to provide the best feedback to drivers at the right time.
Since day one ingenie has always been a company of huge potential in an exciting and new era of car insurance. Every time we realise that potential we discover a load more and we go again. I am proud to have been a part of ingenie's journey and I look forward to the future knowing there is so much more to be done in the world of car insurance and to ultimately save lives."
Hear, hear!
It's about time to wrap this up, so on behalf of ingenie CEO, Selim Cavanagh, we'd like to say a huge THANK YOU to all ingenie staff and ingenie drivers who've joined us on the journey so far. Here's to the next 10 years - to ingenie...and beyond!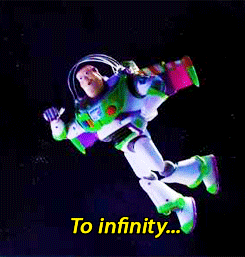 ---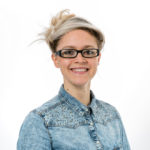 By Lucia Tregellis
Lucia joined ingenie in 2015 and works on all our social media stuff. Her first car was a super old VW Beetle, but soon realised it wasn't ideal for a new driver and changed to a yellow, new style Mini Cooper, named Bradley.