Learner driver gift bundle giveaway

Calling all learner drivers…
The last 2 years have been pretty rough for learner drivers - postponed tests, long waiting lists, expired theory certificates. So, we want to give a little something to help keep you motivated.
If you're learning to drive, about to start learning in someone else's car or know someone who is, then keep reading.
Our gift bundle to you
ingenie car air freshener
A set of 2 L plates or P plates - you decide!
How to get your gift bundle
Just let us know a few of your details here
Be quick!
We have 100 gift bundles up for grabs, so don't wait until tomorrow!
ingenie short-term Learner car insurance
If you're learning to drive in someone else's car we've got you covered:
Flexible cover from 1 to 6 months – just add more months if you need to
Pass early refunds – if you have any full months left over we'll refund them to you
Super low excess – just £250 for any bumps
NCD protected – if you make a claim it won't affect the car owner's No Claims Discount. Phew!
Get your 10% off discount code and other learner gift bundle goodies here
Once you get your gift bundle, why not show off your car with its swanky new L or P plates. Don't forget to tag us on Instagram and use #ingenieRoadReady in your social media stories and posts - we'll be sharing them!
Sending good vibes to all you learners – keep going, you got this!
---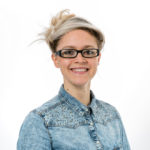 By Lucia Tregellis
Lucia joined ingenie in 2015 and works on all our social media stuff. Her first car was a super old VW Beetle, but soon realised it wasn't ideal for a new driver and changed to a yellow, new style Mini Cooper, named Bradley.