Transport MPs call all new and young drivers to share their road safety views

With the majority of drivers we insure at ingenie being new to the road or young drivers, helping improve road safety has always been at the top of our list. A close second to this, is making sure young people's voices are heard on issues that directly impact them.
Only 7% of licence holders in the UK are aged between 17-25, and yet they represent 16% of all car drivers killed and seriously injured in 2018, based on stats from the Department for Transport.
The Government has recently launched a survey, calling all young drivers to share their opinion on potential new measures to reduce road collisions among their age group.
"We're interested in the risks that young drivers face, the fact that they are more likely to be involved in collisions and also the cost to you with regard to insurance."

Huw Merriman MP
Chair of the Transport Committee
Safer roads for all
The survey questions include several policy recommendations from introducing minimum learning periods to mandatory experience of driving in different scenarios like rural, urban or motorway driving.
Beyond the driving test, the recommendations for new drivers include graduated driving licence schemes, zero alcohol limits and restrictions on driving with passengers.
The MPs are also considering the cost of driving lessons and looking into how fitting black boxes or similar car insurance schemes could help tackle these issues.
Not all young drivers are the same
While the evidence is there to support the fact that young drivers are likely to have more crashes, it's also unfair to label all young drivers as poor drivers.
At ingenie, we recognise this and give our drivers the opportunity to be judged on how they drive, not based on how their peers might drive. With a black box under the bonnet or plugged into the car, our insurance policies allow learners and young drivers to have more control over the cost of their insurance, with discounts 3 times a year for safe driving.
With regular driving feedback via the ingenie app on acceleration, braking, cornering and speed, our drivers also get personalised advice on how to improve and how to stay on track to earn the top discounts.
Share your views
The survey will be open until 5pm on Monday 12th October 2020.
"We actually want to hear from you, so that you can tell us if you want more restrictions on your driving, or fewer restrictions, or things to stay as they are."

Huw Merriman MP
Chair of the Transport Committee
---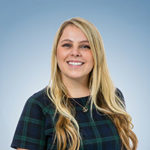 By Katey Gregory
Katey Joined ingenie in 2014 and is in charge of all things social and content. She passed her driving test in 2015 and her first car is a Toyota Yaris T3 named Tyrone.