How to value a used car
No one likes getting ripped off, so if you're buying or selling a car you want to know you're getting the best deal. Undervaluing a car you want to sell could mean you're losing out on a chunk of cash, but overvaluing it could mean it's still sat on your drive a year later.
So here's our advice to make sure you're all clued up before you commit to one of the biggest things you're ever going to own.
Where to start
Put down the calculator because the easiest place to start is to use an online car valuation tool. Most of them are free (hooray!) and once you've entered the car details they'll send you an email with what they deem the car's value to be.
All you need is the car registration but if you also know its mileage and what condition (or state) it's in, you'll get a more accurate valuation.
Why not get a valuation now from What Car.com or Parkers.co.uk? Did I mention it's free?
The value of a car can vary depending on where and how you choose to buy. If you try out several valuation sites you might find the price varies substantially or you're given more than one price. That's because they're giving you an idea of what you could expect to pay if you're buying or selling the car:
From a dealer
From a private seller
In part exchange
At trade price
Just like any quote you're given, the used car market changes quickly so make sure when you decide to buy or sell you're not using a valuation from months ago.
How is the value actually worked out?
Every car is different and it will come with its own history (deep) - which means there's a number or factors that will affect the value. Some of the basics are:
The make and model
Age of the car
Mileage
Optional extras
Trim level
Most of these things you'll be able to pick up by looking at the car but anything else you're not sure of, you can find using the car registration and online valuation tools.

What condition is the car in?
It's not always easy to tell what the car's condition is unless it's quite obviously on its last wheels or is fresh out of the manufacturer's doors. But here are some benchmarks that should give you an idea:
Excellent:
The A* of cars. It's mechanically perfect and the exterior doesn't have a single scratch or dent. The interior is spotless and the tyres are in tip-top condition.
You'd let the Queen get in this car.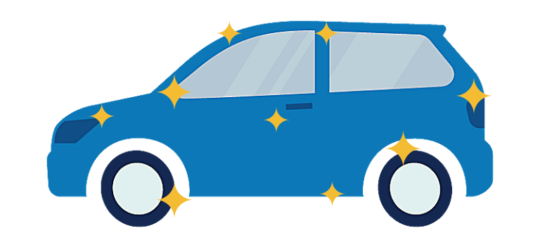 Good: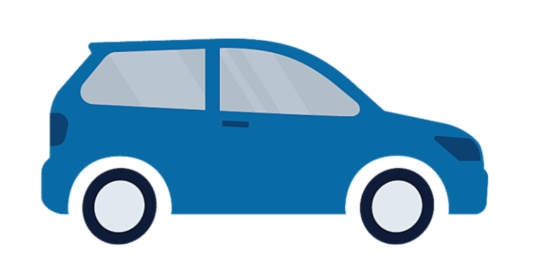 Good means good, so - the car's not perfect. It's got a few minor mechanical or electrical problems, a few signs of wear and tear, and some minimal rust. The tyres may have less tread remaining but generally it's been well looked after.
Fair:
A car in this category will generally be over 5 years old. It might have several mechanical and electrical problems, some obvious dents and significant rust. The tyres may not all match and they'll have limited tread life - but overall it's still driveable.
Just not very pretty and needs a fair bit of TLC.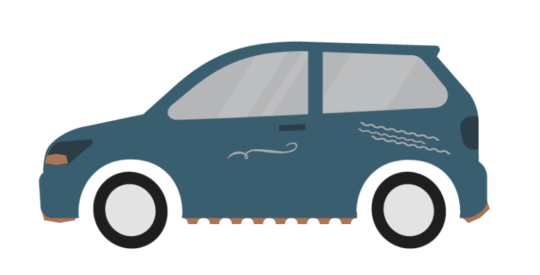 Poor: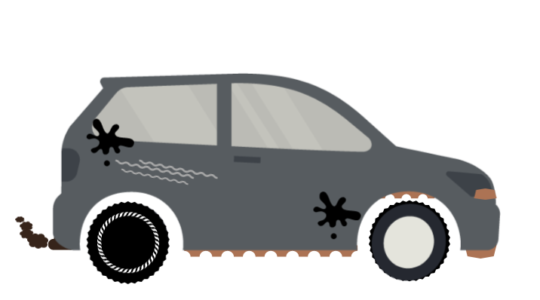 It's not looking great if you're buying or selling a car from this category. You're probably looking at severe mechanical problems and it may not be running properly - poor thing. It's taken a lot of hits, there's extensive rust and the tyres will need replacing before you even think of driving anywhere.
Other subcategories to look out for
Salvage: this means the car was declared a total loss by an insurance company - typically because of a serious accident.
Flood: the clue is in the name but this means the car has damage from being in water deep enough to fill the engine compartment.
Anything else that can affect the valuation?
There are some other factors to think about when you're buying and selling a car. Sorry - we're nearly there.
The area

Just like for houses, car prices will be different in each area so have a look at what similar cars are being bought/sold for around your postcode. Online prices will vary because you'll see a mixture of dealers and private sellers.

Changes and additions

If you had a brand new stereo installed when you bought the car or you recently had all the tyres replaced, that's going to increase its value, so don't be shy in highlighting any improvements.

Remember: if you're buying a modified car you need to check that your insurance company will be happy to cover that and you need to disclose any changes to the car to a potential buyer.

The season

It's common sense that convertibles and sportier models will be more popular in the spring and summer when everyone's thinking about road trips and adventures. So think about the season when you want to buy/sell. Around Christmas time may not be a great idea because everyone's out shopping or broke.

Then again, if you're buying from a dealer they'll most likely be so pleased to see a customer that they'll bite your hand off to make a sale. Plus a car is a pretty sweet Christmas present!
---
Katey Joined ingenie in 2014 and is in charge of all things social and content. She passed her driving test in 2015 and her first car is a Toyota Yaris T3 named Tyrone.