How to get car insurance for a leased car
Part of being human is not wanting to be restricted or tied down to things, whether it's a gym membership that doesn't give you full access, a phone contract you can't cancel or a course you've lost interested in but are obliged to finish. And we have this attitude to pretty much everything in our lives.
Flexibility and immediacy is what we're all looking for - but those two things aren't always available with the big, expensive stuff.
Buying a car is a big deal - no matter what age you are. So for a young driver, it can be mega confusing and frustratingly expensive. But fortunately - more options are becoming available for new drivers for this exact reason.
Let's address some of the questions out there about leased cars.
Note: financing and leasing a car are two different things. When financing a car, you keep making payments until you've paid the car off - then it's yours to keep. With a lease, you don't own the car, so you'll need to return it to the dealer, but you can get a new car every time your lease expires.
Is leasing affordable for a first-time driver?
One of the main attractions to leasing a car, is generally you'll find the monthly payments are more affordable than financing. The additional benefit is the cars will usually be nearly-new, so a better quality, often safer car than what a new driver may expect to be able to afford to buy outright.
What happens if I have a crash in a leased car?
In the unfortunate event that this happens, your first step would be to contact your insurer and pass over all the details of the crash. Most lease agreements will require you to let the dealership or leasing agency (wherever you leased your car from), know that you've been in a crash too.
The insurer will then need to assess the damage to the car and decide whether it's repairable or a write-off. The leasing company may have specific requirements for the repairs so it's important that they are made aware of the insurer's decision.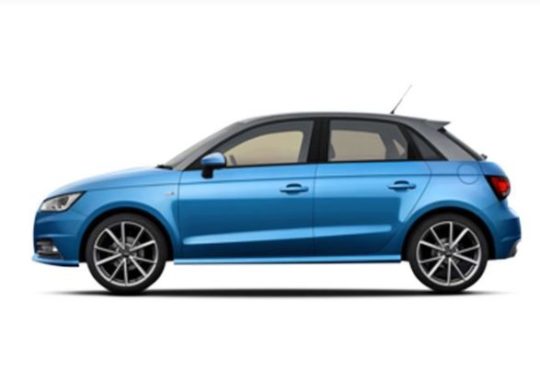 If the car is a write-off (basically damaged beyond economical repair) the lease provider will need to see written confirmation of this from your insurer and they will then contact you with an amount you'll need to pay for settlement of the car contract.
How do I return a leased car?
With most leasing companies you'll have a few options when it comes to returning your car at the end of your lease. Usually, these will be:
Give the car back with nothing more to pay
Upgrade the car to a different make or model and continue with monthly payments
Pay a lump sum to buy the car off the leasing company
As with anything you're returning, it needs to be in a good condition and each company will have its own return process you'll need to stick to. You'll need to be mindful of things like late return fees or excess wear charges, so if you've let the tyres get to near the minimum tread depth or the interior has seen better days, make sure you deal with that first.
Some companies may offer you wear and tear protection to cover you for dents, chips or wheel damage, so that's worth looking into too.
Does a leased car come with insurance?
Car insurance won't be included in your leased car contract - that's something you'll need to sort separately. The insurance will need to be fully-comprehensive and it's always best to check with the leasing company if they have anything you'll need to consider when choosing your insurer. For example, is it OK for you to have a black box fitted in the car.
Driver 1 and ingenie
Flexible services now exist where you can drive a quality car (rather than the older banger that's been passed down 3 generations) and pay for it on a monthly subscription.
ingenie's latest partner, Driver 1 offer cars for first-time and young drivers on flexible, affordable, monthly plans. All the cars they provide are nearly-new, between 3 and 5 years old, and range from small city cars to sporty hatchbacks.
Monthly payments start from £96 a month, and you can design your plan to work around your lifestyle - you just need to decide how long you need the car for and when you want it.
It's super easy and you'll feel like a kid in a candy shop trying to choose!
Before you drive away
You're going to need some insurance for your new car but don't sigh, the good news doesn't end here. With ingenie you could earn money off your insurance, 3 times a year by driving safely.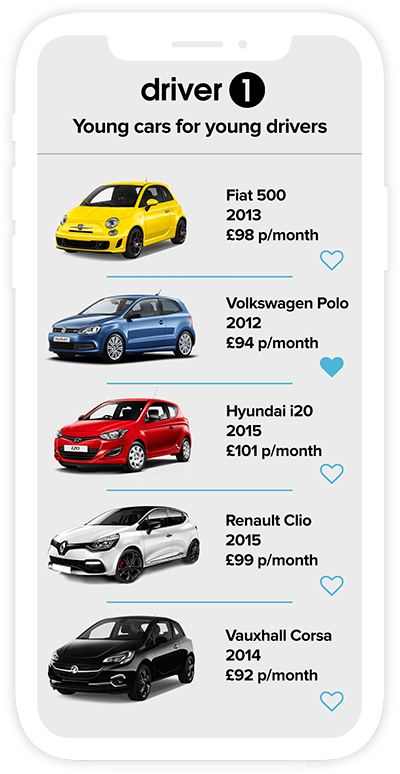 We'll send an engineer to fit a black box in your new car at a time and a place that works for you, and as a good driver, you'll be rewarded with money off your insurance - up to 21% in your first year!
Cheaper car subscription, cheaper car insurance. Winning.
---
Katey Joined ingenie in 2014 and is in charge of all things social and content. She passed her driving test in 2015 and her first car is a Toyota Yaris T3 named Tyrone.