Driving tips and other life stuff
Everything you should do before summer is over for about 3 years
As I write, a constant trickle of icy water laps at the window. The trees are bowed over under a howling gale and heaters whirr busily under the desks of my colleagues. Yep, it's August in Great Britain.
With winter marching steadily towards us, I thought it would be nice (ha) to think of all the things we need to fit into the week or so we have left before before we dust down our wooly hats and gloves.
Here's to summer, that total joker.
Take pics or it didn't happen

I get to the end of August and I'm like "Ummm...where are all my glorious, sunlit memories?" Trouble is, you usually forget to take photos when you're having a genuinely amazing time.

Then everyone you know has 3000 pictures of themselves having 'fun' and you look like you had NO fun even though it's just because you were busy having ACTUAL fun. I need a nap.

So: every day that's sunny from now until it's scarf time, take a bunch of pictures. If it helps you remember, get a clunky old disposable that annoys you every time you try to find anything in your bag.

You get points for the #retro #vibes and you might even like the feeling of capturing something fleeting and precious that you can't filter into submission.

Am I doing this right?

Get in the car and drive

Doesn't matter where - it's about the journey. Just make sure you take the long way round.

Have you ever driven past the Angel of the North? Swept across Salisbury plain, flanked by Stonehenge and countless burial mounds? Time to explore, folks - before it's dark at 4pm and you're only halfway to your destination.

Things to see in the UK:

Jurassic Coast, Dorset
Blackpool tower, Lancashire
Lake District, Cumbria
The Humber Bridge, Yorkshire
The Cotswolds, Devon

Make grown-up ice lollies

Go extra luxe with frozen Innocent smoothie or Elderbrook's super food cordials. My fave? Pimm's limited edition Strawberry & Mint. It's so great that you actually only need to add water to make a tasty lolly although lemonade is probably better if you have such fancy things to hand. I don't.

Secure for yourself 4 lolly moulds. They should be reduced to about 50p by this point in the 'summer'. Make up a pint of lemonade with 4 shots of Pimm's in it and pour into the moulds.

Next, tear up some mint and chuck it in. Put the sticks in the moulds and place them in the freezer. Wait for some time (it could be hours, it could be days - I'm not a scientist) and check carefully. Curse alcohol's low freezing point and wait some more. Finally, consume - preferrably with 3 friends but I'm not here to judge.

Just so you know: booze still counts as alcohol units in solid form, even in cute shapes and bright colours. Don't lick and drive, kids.

Eat outside

We Britons have very low expectations of how a picnic will be. You'll get wasps, paper plates blowing away in the wind and a damp bottom - and be grateful for it. Pretty soon it'll be too cold and wet to even get the barbecue lit so you might as well make the most of these last days of balmy 13° afternoons.

The key to the British picnic is organisation. Pack your car TO THE BRIM with blankets, waterproofs, cool boxes, spare socks and sun hats. If you have to leave people behind, that's fine. Better, actually. Comfort first.

Then stop off at a variety of supermarkets for such ready-made delights as roasted beetroot and fennel feuilletes. Chuck them in the cool box, consume upon arrival, bin refuse. It's just so worth it to not have to muck about with whose Tupperware went home with whom and "Why didn't you bring any KNIVES? I'm cutting this cheese with a SHELL."

Wash your darn car
It is an eternal truth that what is fun in summer can be the worst thing ever in the winter. See: jumping in a fountain, camping, any exercise of any kind.
Washing your car is no different. As soon as the real weather closes in, not only will your car instantly be 90% dirtier; you'll also be 90% less into giving it a clean of a Sunday afternoon.
Got any younger siblings/cousins/neighbours who still think 50p is loads of money? Make it a hilarious group activity with super soakers. I'm actually jealous of all the fun you'll have.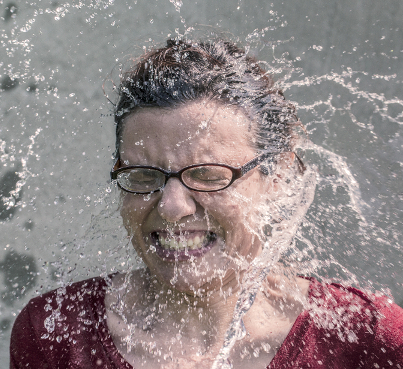 Of course, you may have to do the whole thing again once the little darlings have got bored and gone off to find their Moshi Monsters, leaving a trail of foaming distruction in their wake. So sweet.
Updated: 03/09/2019
---