Will my black box be removed at the end of my policy?
When you leave ingenie, the black box in your car becomes your property. If you've got a self-fit box, we'll send you a Freepost label to send the box back to us as the box can be reset and used again. It's good to recycle!
If you've got a fitted black box, you don't need to have it taken out because we deactivate it remotely so it stops collecting data. If you'd like the box to be removed by one of our engineers, it costs £85 and you just need to call our box fitting team on 0330 024 1086.
Find out more about our charges.
---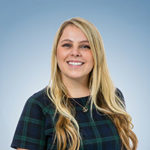 By Katey Gregory
Katey Joined ingenie in 2014 and is in charge of all things social and content. She passed her driving test in 2015 and her first car is a Toyota Yaris T3 named Tyrone.