What if I cancel my insurance?
If you cancel your policy before the end of the first policy year, you'll need to pay some cancellation fees. If you've got a fitted black box you'll pay up to £105 to cover the cost of the black box and its fitting, plus any cancellation charge.
You only earn a No Claims Discount for a full year of insurance, so cancelling does mean no NCD for that year.
You can see the list of possible charges here.
---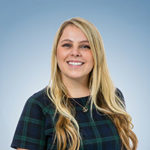 By Katey Gregory
Katey Joined ingenie in 2014 and is in charge of all things social and content. She passed her driving test in 2015 and her first car is a Toyota Yaris T3 named Tyrone.