What happens if an engineer isn't available in my area yet?
While we're working hard to cover all fitting appointments, there are some areas where we may not have an engineer available right now. As soon as we do, we'll be in touch so you can book your fitting.
Having a box in your car is a condition of your insurance, so once our team have contacted you about an available booking slot in your area, please book this as soon as possible.
Don't worry - your insurance will continue to run as normal in the meantime.
---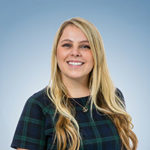 By Katey Gregory
Katey Joined ingenie in 2014 and is in charge of all things social and content. She passed her driving test in 2015 and her first car is a Toyota Yaris T3 named Tyrone.