I've lost my self-fit box, how can I get another one?
If you don't receive your self-fit box within 14 days of your insurance start date, give us a call on 0333 2309 272 and we'll check it out.
---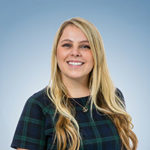 By Katey Gregory
Katey Joined ingenie in 2014 and is in charge of all things social and content. She passed her driving test in 2015 and her first car is a Toyota Yaris T3 named Tyrone.