How do I get my proof of No Claims Discount?
If your insurance is still active with us, we won't be able to send you your proof of no claims - as this will still be in use on the policy. But once your insurance has ended, we'll send out any proof of no claims you've earned within 48 hours.
You can use your renewal document as proof of no claims before you get your official document from us, as long as you haven't made any claims.
---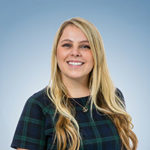 By Katey Gregory
Katey Joined ingenie in 2014 and is in charge of all things social and content. She passed her driving test in 2015 and her first car is a Toyota Yaris T3 named Tyrone.