Can I be insured before the black box is installed?
Yes, you're insured from your insurance start date, even if you haven't had the black box fitted.
We'll send out your self-fit box within 14 days of you buying your policy, and you'll need to fit this to your car within 10 days of receiving the box.
If you need a fitted black box, we'll contact you the day after you buy your insurance to arrange your box fitting, which will need to happen within the first 10 days of your insurance starting.
---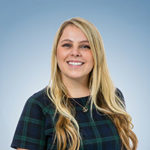 By Katey Gregory
Katey Joined ingenie in 2014 and is in charge of all things social and content. She passed her driving test in 2015 and her first car is a Toyota Yaris T3 named Tyrone.