Learner driver Tia wins brand new Vauxhall Corsa!

It's not everyday you get a call to let you know you've won a brand new car, but that's exactly what happened to 18-year-old, learner driver Tia Lewis from Cambridge!
Every year, ingenie partners with FirstCar magazine, offering a once in a lifetime prize: a brand new Vauxhall Corsa 1.2 75PS SE, complete with all the latest safety technology and worth a whopping £16,415. To enter, all Tia did was visit the FirstCar website, input her details and wait patiently with her fingers tightly crossed.
And out of 66,063 entrants...Tia won!
A bit about our winner
Tia has been playing her part to keep the UK running during lockdown, working through the night as a key worker at her local supermarket, processing hundreds of online deliveries. After just finishing her A-levels, Tia is now learning to drive and is due to take her driving test in a few weeks' time.
Amazingly, Tia had visited her local dealership with her dad to buy a Corsa the day before she got the call, but fortunately the dearlership was closed. It must have been fate!
"When I entered, I had no idea I would have even a slight chance of actually winning this car. I'm so grateful to my driving instructor who encouraged me to enter. I hope to pass my upcoming test, which was postponed due to Coronavirus, so this has happened at just the perfect time."

Tia Lewis
Cambridge
A learner driver's dream
2020 has been a really difficult year for learner drivers but it's safe to say we've helped make Tia's year.
At ingenie, road safety has always been our main focus and with so many incredible advances in technology to keep drivers safe behind the wheel, we chose a make and model that's perfect for someone starting out on the road.
Here's a taster of some of the safety features Tia's new 5-door model includes:
Lane departure warning with lane assist
Speed sign recognition
Automatic emergency city braking
Hill start assist
7-inch colour infotainment screen
Plus tonnes of awesome tech like Apple CarPlay/Android Auto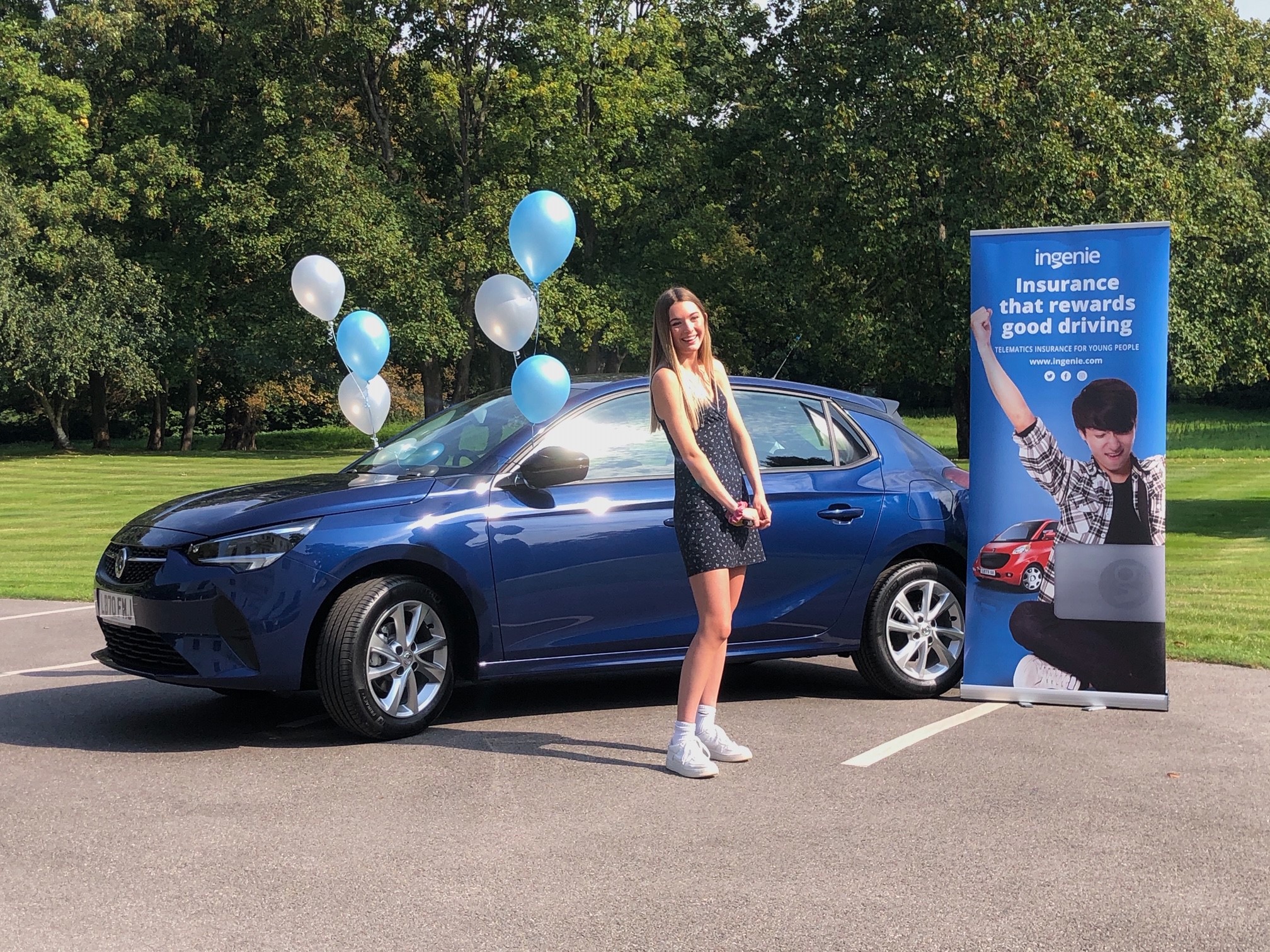 "It's lovely to help one young driver into a car that's got all the latest tech and safety features. Tia is a worthy winner and we hope it helps prepare her for her driving test in a few weeks' time."

Laura-Jane Pohlmann
Head of Marketing
Thank you to all the learners and new drivers, experienced drivers and instructors who entered. We'd also like to give a special thank you to Motorbility Specialists, Rhys Last and Jake Djonne from Robins & Day Vauxhall Kingston for sourcing this incredible prize for us.
Congratulations and good luck, Tia!
"I can't believe it. I'm still in so much shock! Thank you so much."

Tia Lewis
FirstCar and ingenie Winner 2020
Fancy a shot at winning? Head to FirstCar's Spin to Win and ingenie could be handing YOU the keys to a brand new car next year.
---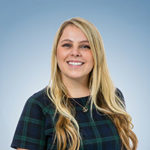 By Katey Gregory
Katey Joined ingenie in 2014 and is in charge of all things social and content. She passed her driving test in 2015 and her first car is a Toyota Yaris T3 named Tyrone.