Learner drivers given the green light to restart lessons this weekend

As a learner driver, things would have halted dramatically for you over the last few months, with driving lessons being cancelled and tests being postponed from March this year. But the good news is, things are starting to get back on track - with driving lessons getting the go ahead to restart from this weekend: 4th July.
The bad news is, if you only had a few months left on your driving theory certificate before lockdown, you may be starting the test process again from scratch.
Here's the latest info for learners.
Driving lessons are to resume in England from 4th July
There will be a phased, safe approach for learners wanting to take their practical test
Vehicles will be thoroughly cleaned before and after each lesson - including touch points like the steering wheel and door handles
Instructors will be wearing face masks and disposable gloves (to be changed after each lesson)
Pupils will also be asked to wear a face mask and wash their hands before each lesson
Windows will be kept down during the lesson
Scotland, Wales and Northern Ireland will set their own rules for the return of lessons and tests
More details will be provided in due course by the DVSA
"Driving lessons and tests are vital in helping people get to work and visit loved ones, and provide the skills for a lifetime of safe driving. As the country recovers from Covid-19, we can now open up our services to help get the country moving again."

Grant Shapps
Transport Secretary
Theory test certificates won't be extended
Whether the Coronavirus pandemic stopped you from taking your practical test or you just never got round to booking one, you need to take into account that your theory test certificate does have an expiry date of 2 years.
Unfortunately as things stand currently, there have been no allowances put in place for drivers who have been unable to take their test during lockdown, and expiry dates of certificates will not be extended meaning some learners will have to pay to retake the theory exam.
These delays will frustratingly push back your learning to drive plans, so make sure you check you still have enough time left on your theory certificate and if so, try to book your practical test for as soon as they become available - providing you feel ready to.
Driving tests are due to restart in England on 22nd July 2020. You can keep up to date with the latest driving test developments at: GOV.uk.
---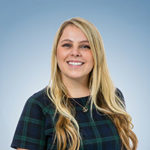 By Katey Gregory
Katey Joined ingenie in 2014 and is in charge of all things social and content. She passed her driving test in 2015 and her first car is a Toyota Yaris T3 named Tyrone.