Driving tests postponed to help stop spread of Coronavirus

Last updated: 25th March 2020
The majority of the events we had planned in our calendars this summer will now have been postponed or cancelled due to the Coronavirus pandemic. Disappointingly, the same will apply to any learner driver who had a theory or driving test booked in the upcoming weeks and months.
Below we've outlined the latest infomation from GOV.UK on what will happen next.
Theory tests
Currently, all driving theory tests have been suspended up to and including 20th April 2020. If you had a theory test booked you'll get an email to let you know it's been cancelled. You'll get a full refund along with an email a few weeks later to confirm your refund has been processed.
You'll then be able to book a new theory test date and time for after 20th April 2020.
If you passed your theory test 2 years ago and your certificate is due to expire due to not taking your practical test, you'll need to take your theory test again once tests start running. You'll need to pass this again before you can take your practical test.
Driving tests
Practical driving tests have been suspended for up to 3 months.
You'll be sent an email with the new date and time of your rescheduled test, which is estimated to be around 3 months after your original test date.
You won't get your new test date straight away - it should arrive 2 weeks after your original test date.
Cancelling and booking
If you have a test booked and would like to cancel in light of the current uncertain times, you can do this by emailing the DVSA at customerservices@dvsa.gov.uk.
You'll need to include your full name and 2 of the following bits of information in your email:
Your driving licence number
Your theory test pass certificate number
Your driving test booking reference
If you were planning on booking a driving test and haven't already - you won't be able to book this at the moment. When driving tests start again you will be able to book, but those that had their test postponed will be given priority, so the wait could be a bit while longer.
Key worker emergency driving tests
If you are classed as a key worker who works in either health, social, education, childcare, food and necessary goods, public services, transport, financial services or government - you can book an emergency theory and driving test during this suspension period by contacting the below email addresses:
You must send a photo or scanned image of your valid badge. Please visit GOV.UK for details on what else to include in the email.
Don't stop revising
As frustrating as it is when our plans change, it's important not to give up or stop the progress you've made so far with your learning to drive journey.
Driving lessons and private practice may have been put on hold due to self-isolation and social distancing measures, but that doesn't mean you can't keep your overall driving revision up - like hazard perception tests.
Try to keep up with your theory revision online, even if you've already taken your theory test. Keeping your Highway Code knowledge fresh and taking mock tests and quizzes will make sure you're even more ready by the time tests are back up and running.
Why not check out some 'Show me, tell me questions' that you could be asked during your practical test? If you get a chance to go outside and have access to a car, have a look under the car bonnet to familiarise yourself with how to check the oil, engine coolant and brake fluid.
You can also sit in the car and familiarise yourself with how to confidently switch between lights: full beam, dipped beam, fog lights, hazard lights. Not forgetting having a play with the windscreen wipers and heaters. All of this extra practice will mean you're well prepared for test day.
Why not get someone else in the family to test you on your theory knowledge? Or even better, test them!
For the latest Coronavirus information from GOV.UK, please read here.
---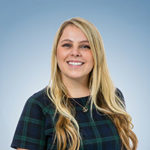 By Katey Gregory
Katey Joined ingenie in 2014 and is in charge of all things social and content. She passed her driving test in 2015 and her first car is a Toyota Yaris T3 named Tyrone.