ingenie joins forces for military tailored car insurance

Finding car insurance that fits all your needs can be tricky, and as a young driver - sometimes unaffordable. But there is another group of young people that often struggle to find insurance to cover them at all.
For a young driver serving and living on a military base - it can be impossible to find a policy that meets their needs - with many major UK insurers excluding this type of cover from their products. That means a potential 25,000 of young service personnel are not able to be fully covered based on their career choices.
At ingenie, young drivers are at the heart of everything we do - and if we can help make insurance simpler, clearer and more affordable for all young people then that's a big part of our job done.
Forces friendly insurance
ingenie are working with insurance specialists, Forces Solutions to offer military tailored black box insurance for under-21s.
What do I get with an ingenie forces friendly policy?
All bases covered

Whether you're on an HM Forces base or grounds, airside or quayside, you're covered.

Business use

Unlike some other insurers, we're giving the option to add business use to your cover, so you can claim back your mileage as part of a JPA (Joint Personnel Administration) claim.

No curfews

There's no curfews here, so you can travel to any work or training location whenever you like.

With ingenie, we're much more interested in how you drive, than where you're heading to. The better you drive, the more you'll get out of your forces friendly cover with us.

ingenie benefits

The best bit is you'll still get all the good stuff that comes with being insured with ingenie too.
Save £400 upfront

Our drivers save an average of £400 when they insure with us*, so you're already saving before you've set off.

Get up to 21% off

We'll reward you with discounts on your insurance 3 times a year - just for driving well.*

Driving feedback app

You'll get regular driving feedback via our easy feedback app, along with a driving score out of 100. We'll give you feedback on your speed, acceleration, braking and cornering every 10 days so you can work on getting the top discount back.

More savings at renewal

The savings don't end once the year is up. Our drivers save an average of £563 when they renew for a second year with us.**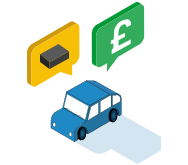 *Based on all ingenie customers July 2017 to June 2018. Premium increases could apply for poor driving.
**Based on all ingenie customers between July 2018 to June 2019.
---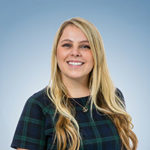 By Katey Gregory
Katey Joined ingenie in 2014 and is in charge of all things social and content. She passed her driving test in 2015 and her first car is a Toyota Yaris T3 named Tyrone.