Young Driver Focus – ingenie sponsor 6th year running

Ornate ceilings, golden beams and a classic 1950s Bentley on display in the foyer can only mean one thing: the Young Driver Focus is back for another year at The Royal Autombile Club, Pall Mall.
ingenie have sponsored the event for 6 years, supporting the work of organisers FirstCar and working together with road safety experts from all over the UK.
The day was PACKED with interesting talks from road safety professionals, fire and rescue organisations, police officers and of course - ingenie's very own lead data scientist, Simon Jones.
Here's a snapshot of some of the topics that were up for discussion during the day.
Hazard perception and VR sickness
Professor of Psychology, David Crundall spoke to us about the advantages of Virtual Reality in making the hazard perception test more realistic.
Most of the ingenie community would have sat a driving theory exam at some point (good luck if you're due to soon!) and it's fair to say that the test format could do with an injection of new tech.
Professor Crundall went on to share the value VR could have in revamping the current hazard perception test, explaining that "the higher the immersion, the better the training and learning environment." However, there is concern - though very few studies have been done - that long periods of training within a 360-degree VR environment could cause simulator sickness.
Could VR bring the well-needed change hazard perception testing needs? Or will the theory test be forever a series of grainy hazard clips on a computer monitor? We're looking forward to hearing more.
Training for autonomous cars
With the topic of automation being compared to Brexit plans in terms of when it will happen, Professor Gary Burnett from the University of Nottingham gave a compelling presentation into the effect autonomous cars will have on driver skill - when it does.
With any new technology there is an assumption that it will make human life easier, de-skilling us in process. But often we bypass what new knowledge and skills we'll actually need to adopt them.
The two main research areas brought to the focus were, what skills will drivers lose as a result of automation but just as importantly - what skills do we need to learn to safely interact with them.
Distraction allowances, when to take-over in emergency situations and trusting the machine to make decisions for us entirely are just some of the training issues brought to our attention.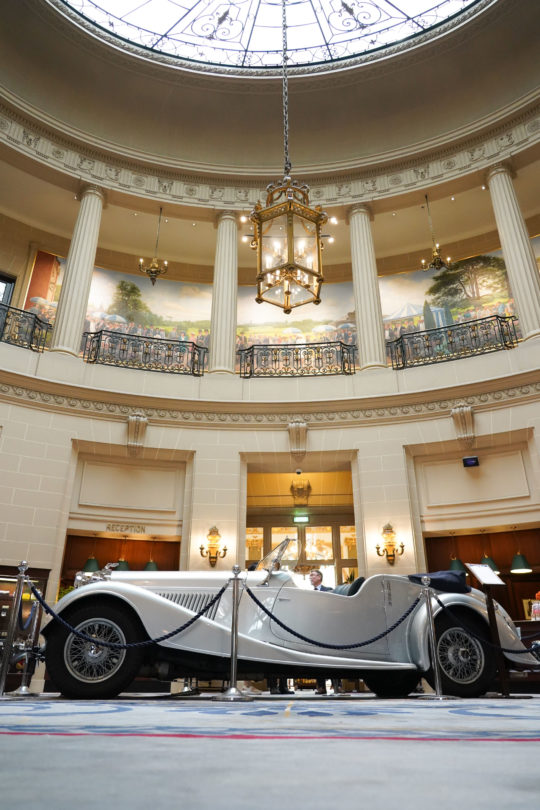 Making rural roads safer
Dr Simon Jones, ingenie's lead data scientist, presented some of the work he has been doing towards Vision Zero: the target of zero deaths on our roads.
The unfortunate truth is rural roads are where we see the majority (80%) of young driver fatalities, but the roads themselves only carry 45% of car traffic.
Understanding why rural road deaths are so high is a big project, but adding to the issue is the observation that many of these fatal crashes are happening at completely legal speeds. When surveying a sample of passed young drivers, Dr Jones found that an all too large minority believe driving at the maximum speed limit allowed, is always safe, even on narrow, unpredictable, rural roads.
The presentation also highlighted the differences in opinion between motorways and rural roads with reports of some young people being advised to avoid motorways in favour of more rural A/B roads - a myth Dr Jones is determined to address.
Simon's ongoing research has ingenie's support and we're excited to see future project colloboration around this issue.
A big (£200) thanks from us
Thanks to everyone who came and chatted to us. It's great how many of you were keen to hear more about the work we do at ingenie. We had lots of entries into our prize draw and are pleased to announce the winner of the £200 Amazon voucher is...
Keir Gallagher from Cycling UK!
Keir thinks the biggest challenge in road safety is attitudes towards dangerous driving becoming far too normlised. The most effective road safety campaign he's seen is Arrive Alive- Don't Text and Drive for its powerful messaging created on a small budget and his words of wisdom for a learner driver is "don't be pressured by others to drive faster or differently."
What a way to get a post-bank holiday boost! Thanks very much!

Keir Gallagher
Campaigns Officer, Cycling UK
Thanks for taking part Keir, and happy spending!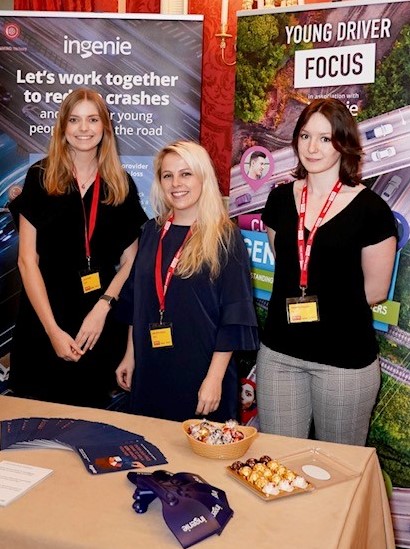 ---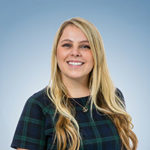 By Katey Gregory
Katey Joined ingenie in 2014 and is in charge of all things social and content. She passed her driving test in 2015 and her first car is a Toyota Yaris T3 named Tyrone.