Who's just won £1,000 with ingenie Rewards?

So it's March already? Wow. Before we know it we're going to be getting the ingenie Christmas tree back out. Time is flying by.
But the start of a new month can only mean one thing. We have a fresh pot of steaming hot cash to give away to another ingenie driver. How do you get your hands on this? Just get over to the app stores and download ingenie Rewards on iOS or Android.
The clues in the name ladies and gents, drive with our app and get entered into our prize draw to win a BIG reward each month: one THOUSAND pounds.
Show me the cash
February's winner is...Zak Williscroft, from Clwyd!
I honestly can't believe it! I was so pleased when I received the email saying I am the winner on this month! I couldn't believe it, I am going to save the money for either a new car or towards a house, thank you!

Zak Williscroft
Well that's some fab Friday feels right there. We just can't stop ourselves giving away free cash!
It's so great to hear the money is going to put to good use, Zak. Keep us posted on the new car if you go ahead with that!
You could be our next cash winner
Get downloading and you could be on the ingenie Rewards wall of fame next.
Download for iOS
Download for Android
You can see the full terms and conditions here.
---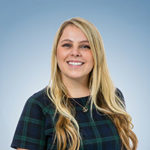 By Katey Gregory
Katey Joined ingenie in 2014 and is in charge of all things social and content. She passed her driving test in 2015 and her first car is a Toyota Yaris T3 named Tyrone.