ingenie's guide to surviving Valentine's Day

Valentine's Day. Yep. Some love it, some want to hide under a rock for all of February until the love heart bears and oversized cards have left EVERY shop on the high-street.
We thought we'd give the anti-valentiners out there some love, by showing you how you can get through the month of mush.
14th February has some great things in store for you. Check these out.
Self-love
No, we're not about to get all hippy on you, but if there's one thing 2018 taught us it's how important self-love is. And you don't need to join a yoga club to do it.
Buy yourself a treat, get an early night, read a chapter of that book you got for Christmas, nourish yourself with good food, moisturise your skin... the list goes on.
Who better to show love to on Valentine's Day than yourself, I say.
Palentine's love
Also known as Galentine's Day for the girls out there, this one's all about getting your best buds together and doing what you love, with who you love. And let's be honest that's most likely going to be eating pizza and binging on Netflix.
Loving someone doesn't have to just be on a romantic level. You love your friends don't you? Your sister? Well tell them! Send a message to your favourite people and enjoy your own Palentine's Day.
Puppy (or kitty) love
Judging by how animal mad some of you are on our Twitter page we already KNOW you've thought about getting your pet something special for Valentine's Day, and we don't blame you. There's some ridiculously cute stuff out there. We're not joking.
A personalised catnip mouse? Some strawberry heart biscuit treats? A velvet collar with detachable red rose? It's easy to give some love to the ball of fluff in your life, who - by the way, loves you unconditionally.
Car love
You said you'd do it before Christmas, then you promised yourself you'd do it by the new year - it's now mid-Feb and guess what?
If you're trying to distract yourself from the smush of Valentine's Day, showing your car some TLC is a perfect (and productive) way to do just that. Instead of picking up some flowers from the petrol garage, pick up some car cleaner, a sponge and some new air fresheners.
After all, your car is your real baby.
The day before
This is when you're at the highest risk of feeling poop. You're dreading going to college or work tomorrow because you don't want to hear about everyone's romantic plans. Even worse, you don't want to be asked about yours.
Do something to dispell some of that tension, like hitting the gym (or a punch-bag), listening to your favourite power ballad soundtrack, or just running yourself a hot bath and finding your inner peace.
The day
It's here. The cringey declarations of love have already started on Facebook and the bragging pics of people's romantically served breakfasts are appearing on Instagram. It's a THURSDAY morning - who honestly has time to eat 6 pancakes, 3 croissants, an omelette, AND drink a whole percolator of coffee?! Gah.
But anyway, you're just not the jealous type and so none of this stuff bothers you. You've made your alternative plans for tonight and you're more than capable of smiling and being happy for those around you who are in full glorious, delightful, lovely, Valentine's bliss.
Yep, you sure are.
The day after
Now THIS is your time to shine my friend. The shops are always flooded with left-over chocolates, flowers and bottles of pink fizz. And the best bit: they're all reduced!
So stock up on your faves and maybe pick up a bunch of flowers for your Mum on the way out. Waste not want not!
But most importantly, whatever you plan on doing, enjoy it. Don't compare yourselves to others and remember that you can find love in many places!
Congrats for surviving. You've got 364 days to go until you need to read this again.
---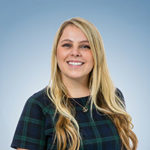 By Katey Gregory
Katey Joined ingenie in 2014 and is in charge of all things social and content. She passed her driving test in 2015 and her first car is a Toyota Yaris T3 named Tyrone.