Download, drive and win £££
Remember that time you were going to download the ingenie Rewards app but you forgot? Well, I don't know how to break this to you but you really should have. Because someone else is about to win a tonne of cash. Sorry.
Every month we give away one thousand smackeroonies (that's £1,000 GBP if you're not familiar with the currency) to one lucky ingenie driver who uses our Rewards app.
It's so simple. All you need to do is head to the bottom of this post, download our free ingenie Rewards app, and drive.
Don't forget.
Who's this month's champ
September's winner is...Sean Hughes from County Londonderry.
Thank you so much, I just...I can't believe it. I only just checked my emails because I'm starting a new job on Monday and there it was! It's a sign that the new job is meant to be. Ahh, I need to go and shout the news to everyone and anyone!

Sean Hughes
Congratulations Sean. We're SO thrilled that the money has come at the best time for you. A new job and a new stack of cash to spend on whatever you like. Happy days.
Thanks for entering and good luck for your first day!
Want the dilemma of what to spend £1,000 on?
Get downloading and you could be on the ingenie Rewards wall of fame next.
Download for iOS
Download for Android
You can see the full terms and conditions here.
---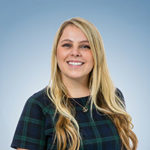 By Katey Gregory
Katey Joined ingenie in 2014 and is in charge of all things social and content. She passed her driving test in 2015 and her first car is a Toyota Yaris T3 named Tyrone.