£1,000 cash, just for driving

By some sort of miracle we have made it through the snow, wind and hail to announce our latest ingenie Rewards winner.
What's ingenie Rewards? Oh, it's no big deal. Just the chance to win £1,000 by driving as you normally do. We're giving this chunk of cash away once a month to one driver in the ingenie community who uses our Rewards app.
February's winner
The £1,000 winner is...Jack MacGregor! Jack got the news he'd won while he was mid-lesson at college, so I'm not sure how much he was able to concentrate after that. (Note: ingenie does not condone phone use in class guys. Just saying.)
Jack's planning on putting the money towards a holiday with his mates - although he's not sure where yet, and after suffering with the flu for the last few days £1,000 in the bank has definitely brightened his week.
Congrats Jack!
Not got the app yet - why not?
Download for iOS
Download for Android
You can see the full terms and conditions here.
---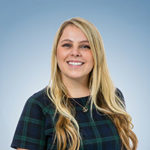 By Katey Gregory
Katey Joined ingenie in 2014 and is in charge of all things social and content. She passed her driving test in 2015 and her first car is a Toyota Yaris T3 named Tyrone.