An extra special Christmas for…

Where did that month go?!
It's time to announce December's ingenie Rewards winner and we're about to make someone's day, month or maybe even their year. £1,000 cash in the bank right before Christmas - just for driving as you normally do? Errr, yes please.
Want a slice of this Chistmas pie?
Download the ingenie Rewards app
December's winner
This month's winner is Mr Liam Webb who's been in the ingenie family for 2 years.
Congratulations Liam! Hopefully that's your Christmas shopping sorted but don't forget to save a few pennies to get yourself something special. You might even want to treat your car to a winter clean since it played a role in this win.
You can see the full terms and conditions here.
---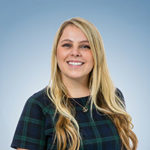 By Katey Gregory
Katey Joined ingenie in 2014 and is in charge of all things social and content. She passed her driving test in 2015 and her first car is a Toyota Yaris T3 named Tyrone.