#FestivalFaves for your muddy weekend

Yep, it's the time of year again where we take it upon ourselves to help 3 festival-goers stay sane, warm and clean(ish) this summer.
We're giving away a mini survival kit with the essentials you need to get you through a messy weekend. From keeping your phone alive to being prepared for unpredictable weather - we've got it covered.
How to get your hands on a kit
Just retweet our #FestivalFaves competition launch and tell us which festival you're heading off to.
Easy!
Monday blues? We've got you. Just RT and let us know which festival you're off to this summer to get your hands on our mini #FestivalFaves. pic.twitter.com/Dxi3P5MLsu

— ingenie (@ingenie) June 12, 2017
---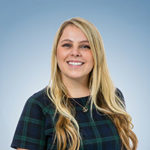 By Katey Gregory
Katey Joined ingenie in 2014 and is in charge of all things social and content. She passed her driving test in 2015 and her first car is a Toyota Yaris T3 named Tyrone.